New Generation Disk Information Tool : CrystalDiskInfo 7 Shizuku Edition
Shizuku chan who is a japanese cute girl watches over your HDD and SSD. She can speak Japanese only. If you would like to hear her voice, you should change language settings to Japanese (Language > A-N > Japanese).
>> Download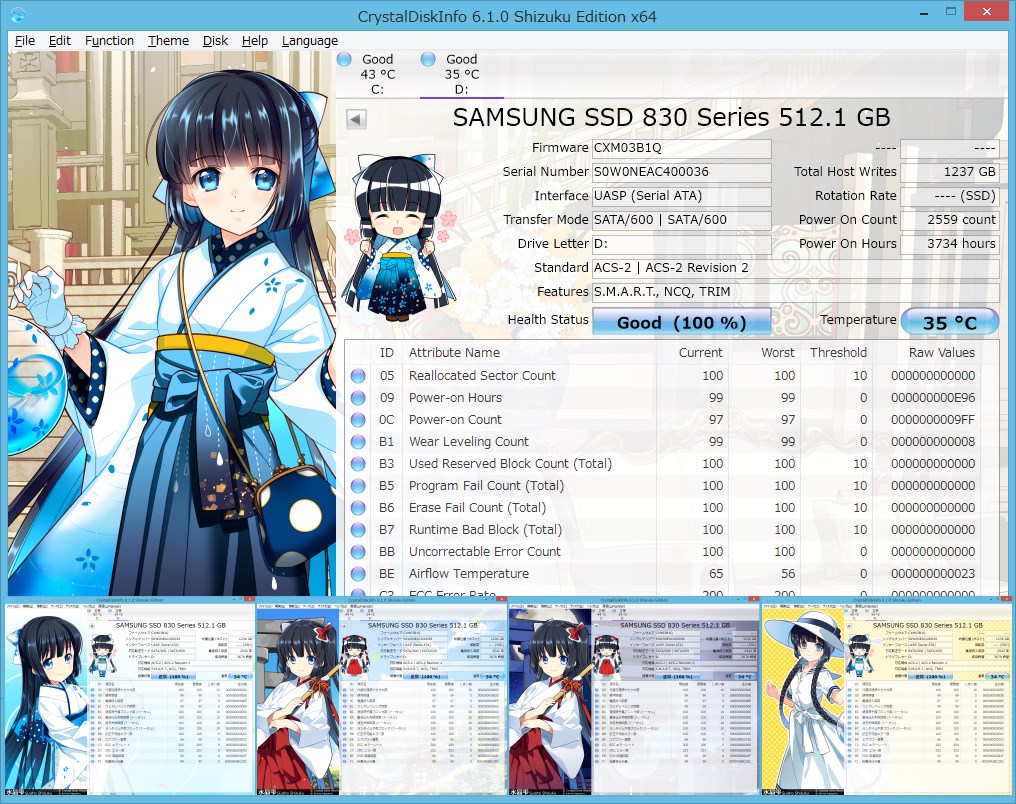 [Voice Test] Please launch the Sound Settings (Function > Alert Features > Sound Settings) and click the triangle button.
Main Features
Many beautiful themes with SD (super deformed) Shizuku chan
New Generation Disk Benchmark : CrystalDiskMark 5 Shizuku Edition
Shizuku chan measures the speed of your HDD, SSD, USB memory and etc…
>> Download